Overview
University of South China (USC) was established by merging the former Hengyang Medical College, founded by the People's Government of Hunan Province in 1958, and the former Central South Institute of Technology, founded in 1959, in March 2000. In October 2002, the former 6th Institute of Nuclear, founded in 1962 was merged into USC. USC is now co-funded by the People's Government of Hunan Province with the Ministry of Industry and Information Technology, the Ministry of Ecology and Environment, the National Health Commission, the State Administration of Science, Technology and Industry for National Defense and China National Nuclear Corporation. It is listed in the State-Class Construction University Program launched by Hunan Province and a university supported by the Basic Capacity Construction Project for Universities in the Central and Western Regions of China.
In the long-term process of running a school, USC has grown into a comprehensive university with distinction of "nuclear characteristics", "medical brands", and "environmental advantages". As a comprehensive university, USC coordinates the development of the two main categories of engineering and medicine with the development of the other seven categories of philosophy, economics, law, literature, science, management and arts.
Secretary of USC Committee of the CPC: Gao Shan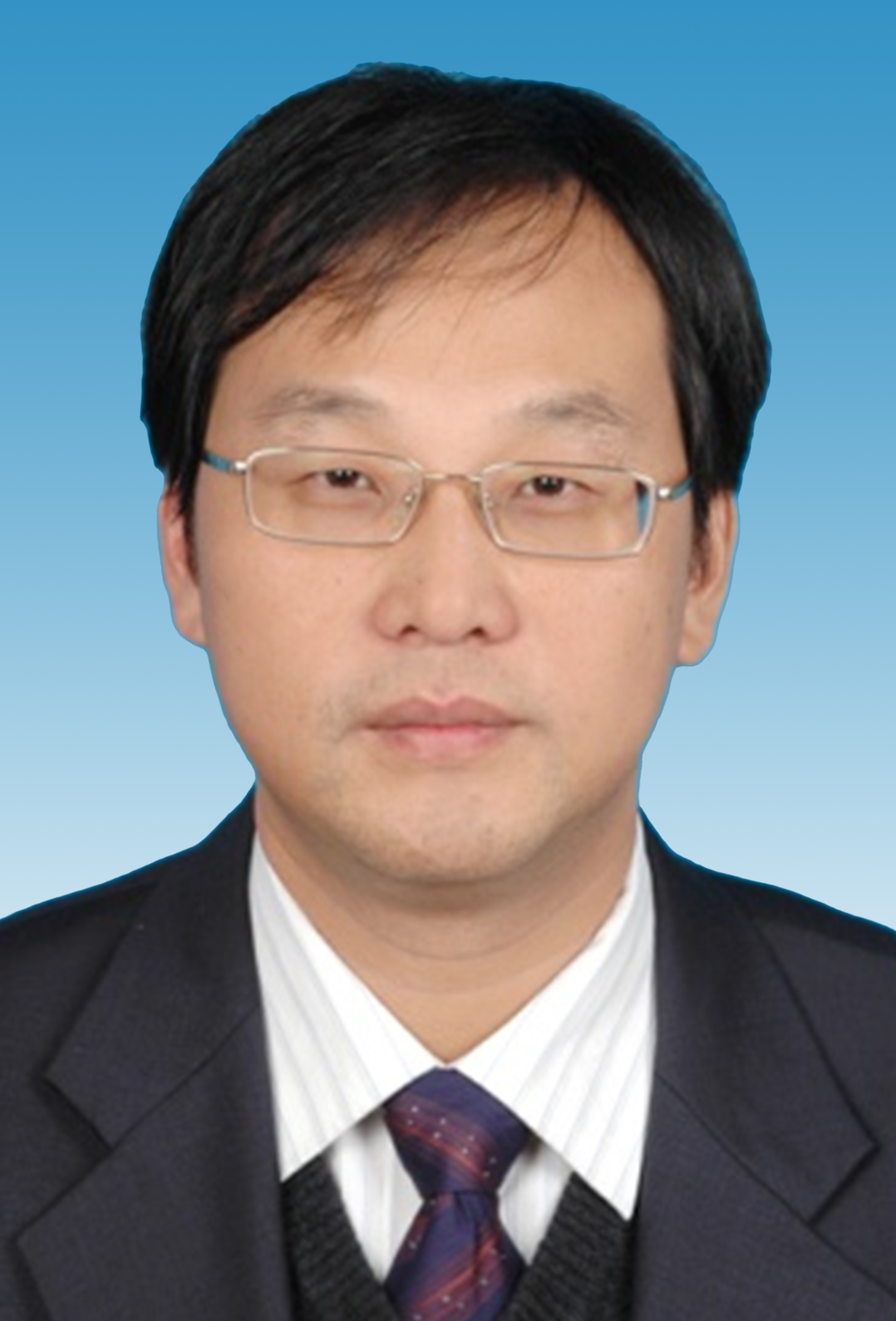 Gao Shan, male, Han nationality, born in Changsha, Hunan Province in February 1969, is a member of the Communist Party of China. He holds a doctoral degree in management and is a researcher and a doctoral supervisor. Currently he is the secretary of USC Committee of the CPC.
Gao Shan has been elected to the Higher Education Teaching Steering Committee of the Ministry of Education, is supported by the Program for Outstanding Young & Middle-aged Talents in Ideological and Political Education" of the Ministry of Education (first batch), executive director of the China Emergency Management Association, director of the Professional Committee of Campus Safety, director of the Research and Assessment Center for Social Stability Risk of the National Education System, vice president of the China Higher Education Management Research Association, and chief researcher of the Social Stability Risk Assessment Center of Central South University.
President of USC:
Zhang Zhuohua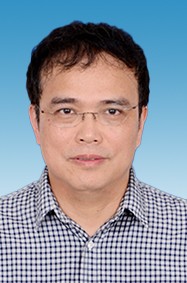 Zhang Zhuohua, male, born in Changsha, Hunan Province in September 1963, Ph.D. in molecular pathology, University of California, San Diego, is currently President of University of South China, a professor at School of Basic Medicine Sciences of Central South University, and Chairman of the Hunan Provincial Committee of the Chinese Peasants and Workers Democratic Party, Vice Chairman of the 12th Hunan Provincial Committee of the Chinese People's Political Consultative Conference and a former representative of the 13th National People's Congress.
In 1999, he won the Outstanding Youth Fund of the National Natural Science Foundation of China. In 2001, he was employed as Chair Professor of "Chang Jiang Scholars Program" by the Ministry of Education. In 2008, he was selected as an expert of the National High-Level Overseas Talents Program. He received the first prize of the first Achievements Award for Chang Jiang Scholars from the Ministry of Education (ranking third) in 1999, the second prize of the State Natural Science Award (ranking second) in 2010, and the first prize of the Natural Science Award from Hunan Province (ranking first) in 2013. He is also Chief Scientist of the National Basic Research Program of China (973 Program), a member of the 6th and 7th Discipline Evaluation Groups of the State Council Academic Degrees Committee, a member of the Biology and Medicine Department of the 6th and 7th Science and Technology Committees of the Ministry of Education, Chairman of the Hunan Genetic Society and the Hunan Neuroscience Society, Honorary Professor of Flinders University in Australia, and a reviewer of the NIH NOMD Fund in the United States, and a member of the editorial boards of international academic journals such as Biochimica et Biophysica Acta.
School Motto:
Morals, Knowledge, Truth, and Ambition
School Spirit:
Diligent and Practical, Willing to Dedicate to, Vigorous and Self-improving, and Daring to be the First
Talent Training
USC has 25 schools and colleges, 8 directly affiliated hospitals, and 23 collaborative units of graduate training. We offer 72 undergraduate programs and are accredited to award master's degrees in 26 primary disciplines and master's professional degrees in 19 categories and to award doctoral degrees in 5 primary disciplines. USC owns postdoctoral research mobile stations in three primary disciplines and enrolls students nationwide (including Hong Kong, Macao, and Taiwan) as well as some countries and regions. Currently USC has a student body of 36277 full-time undergraduate students, 6513 graduate students, and 465 international students.
USC has 4015 members of staff, including clinical teachers. Among them 2706 are with senior professional titles and 1204 are doctoral degree holders. As the Intelligence Introduction Base for Discipline Innovation by "111 Program", USC have 31 national defense science and technology innovation teams, ministry- or province-level innovation teams, technology innovation teams of provincial universities, and province-level teaching teams. Among the faculty members, more than 100 are distinguished professors selected to the High-level Overseas Talents Program, "Chang Jiang Scholars Program" or the New Century Outstanding Talents Support Program of the Ministry of Education and winners of the National Outstanding Young Scholars Fund, National Young and Middle-aged Experts with Outstanding Contributions, Chief Scientists of National Basic Research Projects, and Experts Enjoying Special Government Allowance of the State Council, etc. and 159 are with the titles of Furong Scholars of Hunan Province, Experts in the Hundred Talents Program, or Outstanding Youths etc.
USC offers 19 national first-class undergraduate programs, 21 national characteristic programs, national defense key programs and urgently-needed programs, "Excellence Project" programs, and comprehensive reform pilot programs. We have 3 national demonstration centers for experimental teaching and national centers for virtual simulation experimental teaching, 7 national first-class courses, 3 national high-quality courses and open courses, and 2 practical teaching bases for the "Great Ideological Courses" of the Ministry of Education and 33 province-level innovation and entrepreneurship education centers and school-enterprise cooperation bases for innovation and entrepreneurship education, as well as 413 comprehensive internship bases. USC is the pilot university of implementing the "free medical student" initiative nationwide and promoting the reform of the "medical+X" talents training model. We are also among the first batch of entities carrying out the Education and Training Programs for Excellent Engineers and Excellent Doctors listed by the Ministry of Education, and the first batch of comprehensive reform pilot universities of "three comprehensive education" in China and has been honored with National May Fourth Red Flag from the Communist Youth League of China, the National University for Typical Experience in Innovation and Entrepreneurship, and the Advanced Collective for Youth Employment and Entrepreneurship Education.
Research
The four disciplines of clinical medicine, chemistry, engineering, pharmacology and toxicology of USC have ranked in the top 1% according to the global ESI rankings, and nuclear science and technology is selected as the "world-class cultivation discipline". USC owns 12 state-level platforms, including the National Demonstration Base for the Cultivation of Innovative Talents in the Integration of Nuclear and Medical Sciences, the Collaborative Innovation Center for Nuclear Fuel Cycle Technology and Equipment jointly built by the Ministry and the Provincial Government, the National Demonstration Base for International Science & Technology Cooperation in Nuclear Energy and Nuclear Safety, and the Central- Local Joint Engineering Research Center. We have 85 state key laboratory cultivation bases, and key laboratories, engineering technology research centers, social science research bases, etc at ministry or province level. USC has undertaken over 3500 scientific research projects, including the "863 Program" Project, the "973 Program" Project, the Ministry of Science and Technology's Major Special Project, the National Key R&D Program Project, the National Natural Science Foundation's Major Research Program Project/ Key Project of Joint Fund /Key International (Regional) Cooperation Research Project/Research Fund Project for Foreign Senior Scholars, the National Defense Basic Research Program Project, and the Nuclear Energy Development Special Project. USC received 12 National Science and Technology Awards, more than 300 Science and Technology Awards at province or ministry level, and more than 20 Awards for Excellent Social Science Achievements at province and ministry level.
Social Services
USC has 8 directly affiliated hospitals in Hengyang and Changsha. Among them, the First Affiliated Hospital, the Second Affiliated Hospital, Affiliated Nanhua Hospital, Affiliated Changsha Central Hospital, and Affiliated Maternal and Child Health Hospital are Class A tertiary hospitals and the Seventh Affiliated Hospital is the first province-level hospital for disabled soldiers being taken over by a university in China. As one construction unit of the National Bases for Major Epidemic Treatment and Regional Medical and Health Centers, the hospitals of USC offer more than 10,000 beds, treat about 6 million outpatients and emergency cases and operate over 130,000 cases annually.
Responding to the call for fighting COVID-19, USC has actively shouldered responsibilities and taken the lead in coordinating epidemic prevention and control and returning to work and school. We have completed the task of poverty alleviation as scheduled, and the poverty-alleviated village is now a demonstration village for strengthening the collective economy in Hunan Province. The poverty alleviation campaign has been seamlessly connected to rural revitalization, and we have selected and sent three outstanding cadres to Xiaoshuitang Village, Longhui County, Hunan Province to revitalize the village. We were honored with a "Party Building Demonstration University of Hunan Province" and a "Civilized Campus of Hunan Province ".
International Cooperation and Exchanges
USC has established cooperative and collaborative relationships with 35 universities and research institutions at home and abroad, including the International Atomic Energy Agency, USC of Cambridge in the United Kingdom, Harding University in the United States, and the Australian National University.
USC has passed Higher Education Accreditation for International Students in China held by the China Education Association for International Exchange.
USC has committed to medical aid to foreign countries. Since 2011, USC has sent 26 medical professionals to such countries as Sierra Leone and Zimbabwe in Africa for medical aid.
USC is ranked 65th in The Times Higher Education World University, Subject and Emerging Economy University Rankings, which is among the top provincial universities.
(updated in 2023)